Reliable and backup power
technologies.
Technologies & Products that
help optimize the manufacturing
processes for efficient, safe,
and high quality production.
MORE


Advance Technical Spare Parts Company LLC
Adnan Khalifa Riggat Al Buteen
Opposite Al Maktoum Hospital
P.O.Box: 55784
Deira
Dubai
United Arab Emirates

Phone:
+971 4 227 8100


Fax:
+971 4 227 7997
E-mail:
sales@advancegulf.com
Website:
www.advancegulf.com

Advance Technical Spare Parts. LLC
P.O.Box: 28313
Abu Dhabi
United Arab Emirates

Phone:
+971 2 621 1311


Fax:
+971 2 621 1310
Website:
www.advancegulf.com
Opening Hours(Local time):
Saturday–Thursday 08.30-19.30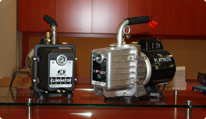 Dubai
Abu Dhabi
Emerson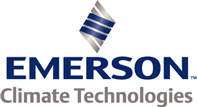 Emerson Climate Technologies offers the broadest, most reliable condensing unit product line possible. Leveraging the latest in compressor technology, each platform provides you the option to select the refrigerant, horsepower, and application temperature combinations that meet your requirements.
Mueller Industries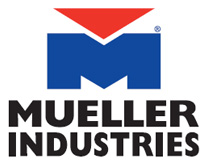 Mueller Industries world leader in flow control and industrial products for over 90 years Since our beginning in 1917 as the Mueller Metals Co. and later Mueller Brass Co., Mueller Industries has built a well-earned reputation for offering the finest-quality plumbing, HVAC, refrigeration, and industrial products in the industry. With manufacturing and distribution facilities located across North America, Great Britain, Mexico, and China, we supply a global audience of wholesalers, retailers, and original equipment manufacturers with the broadest offering of tube, fittings, valves, industrial materials and engineered solutions from a single source.
White Rodgers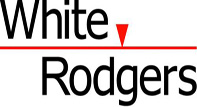 One of the most important product lines in the HVAC industry is White Rodgers temperature controls. White Rodgers temperature controls not only meet the quality of the White Rodgers brand but meet the demands of the HVAC market. White Rodgers provides a complete line of HVAC thermostat controls like:
Heat pump thermostats
Electric thermostats
Single/multi stage thermostats
Line voltage thermostats
Digital thermostats
Kranzle

Having worked for many years in the pressure cleaner industry, in 1974 Josef Kränzle formed the company Kranzle in Germany. From the very beginning the utmost importance was placed on manufacturing quality rather than quantity. The result is a range of industrial pressure washers that are outstandingly good value for money. Kranzle Machines are Professional tools suitable for industrial or commercial use as well as the discerning " domestic" customer who wants to have a machine with higher performance that will last for many years.
Kranzle's modern facilities guarantee uncompromisingly high quality and every machine is individually before it leaves the factory.
Superlon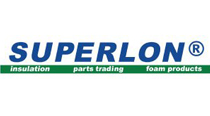 Superlon is predominantly involved in the manufacturing of elastomeric closed cell rubber insulation products. These products are designed purposefully for providing thermal insulation for the HVAC/R industries.
SUPERLON ® is a flexible and lightweight elastomeric nitrile foam material designed primarily for thermal insulation. Our products comes in black or other colors, & is available either in tubing or sheet form. The extruded flexible tubing is specially designed to fit the standard diameters of steel & copper pipings. Sheets are available in pre-cut size, or in rolls. Several items of ancillary products are also available like foam tape, gasket tape, adhesive glue, weather paints, etc.
Kaiflex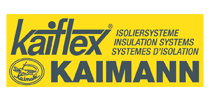 Kaimann was started in 1959 by Wilhelm Kaimann as a one-man-company involved in the installation and maintenance of heating systems. The firm was subsequently incorporated as a registered company in 1973 as a distributor for radiators.
In the early 1980's Wilhelm Kaimann decided to expand his business by including heat pumps and heating circuit distributors in his product range.
In the middle of 1985 Kaimann began importing insulation systems for resale to the European market, the combination of radiators and insulation systems formed an ideal basis for the continual growth of the business.
Embraco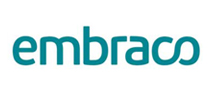 EMBRACO is a company specialized in cooling solutions and world leader in the hermetic compressor market. Our mission is to provide innovative solutions for a better quality of life, always attentive to technological excellence and sustainability..
Copeland Scroll Outdoor Condensing Unit
It's an integrated solution that, as a whole, exceeds the performance of its individual components, ultimately easing installation and service for contractors and providing a highly efficient, reliable and cost-saving product for end-users. It provides the foodservice industry with enhanced energy efficiency, reliability and flexibility in a slim-profile package.
Harris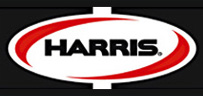 The Harris Products Group, a Lincoln Electric Company, is a world leader in the design, development and manufacture of cutting, welding, brazing, soldering alloys and equipment, as well as gas distribution systems. Harris products are sold and used in over 90 countries.